Posted on : 03-06-2010 | By :
CelebGossip
| In :
Uncategorized
According to TMZ, Heidi and Spencer Pratt are parting ways.
The two, who stumbled on celebrity fame while being followed around for several seasons' of MTV"s The Hills, have had marital problems that have been building, and Heidi has finally had enough. She plans to move out to Malibu with one of her girlfriends to get away from her former hubby.
While they are separating ,they haven't said anything about filing for divorce. The fiasco has come under media scrutiny because many think that their "separation" is just a celebrity stunt to get more stardom.
What do you think? Is their break-up fake or real?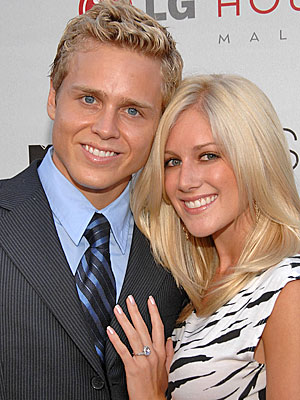 Read the TMZ article about their break-up.